Check Out Our Current Promotions & Special Offers
Wide Area Coverage Solutions - Charleston Area
Keep your Charleston Area work crews connected with instant, reliable, all digital coverage from Mt Pleasant Radio Co. Starting at only $16.95 per unit per month
, our coverage solutions keep your team working and on the go, using communications tools… not toys.
Contact us today
to get started with your free demo.
Wide Area Coverage from Mt Pleasant Radio Co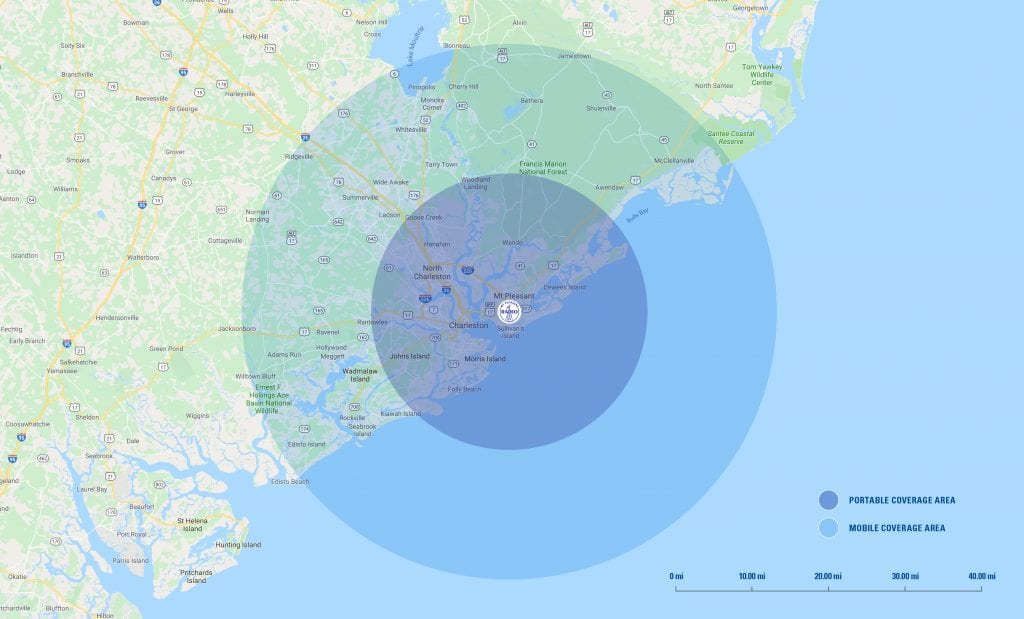 Give your team the right tools to effectively and effortlessly deliver crucial information to work crews in the field. Contact us today so that we can learn about your current assets, answer any questions, and help you deliver a solution within your budget.
Are you ready to get to work?
Get in touch to find out how Mt Pleasant Radio Co can help you.